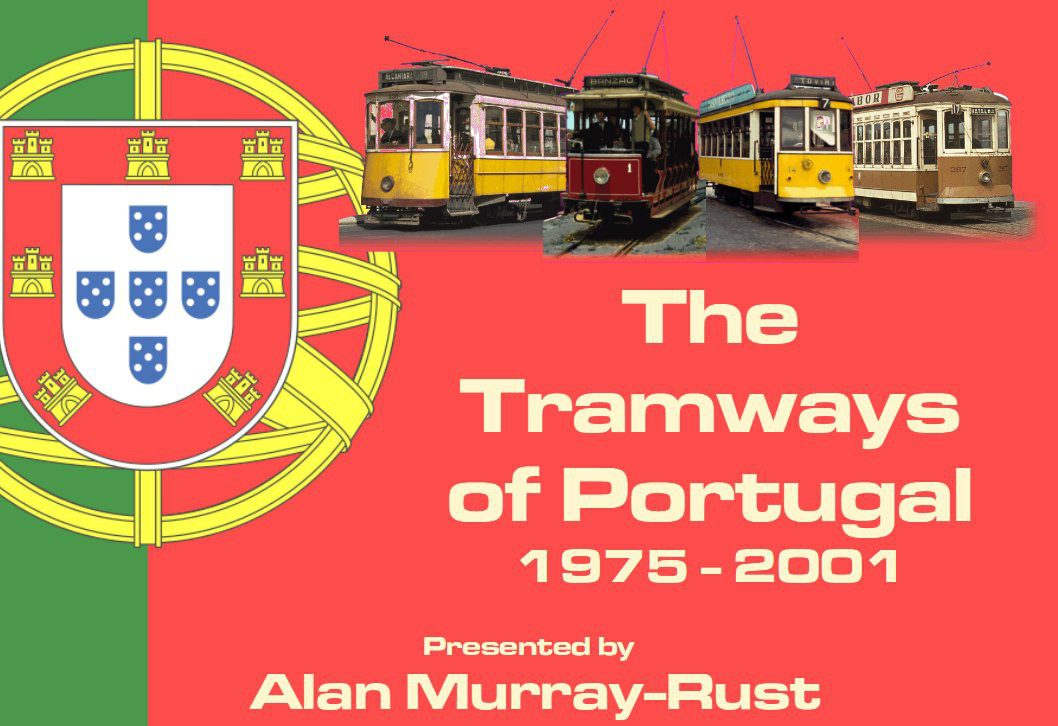 Dear tram friends! Cari amici del tram!
Don't miss our next international presentation!
Non perdete la nostra prossima presentazione internazionale!
Zoom meeting invitation - "Tramways of Portugal 1975-2001"  by 

 Alan Murray-Rust
Language: English – Lingua: Inglese

Time: 16 May 2023  21:00  C.E.S.T (GMT + 2) Amsterdam, Berlin, Rome, Stockholm, Wien
Meeting ID: 896 7405 3898
Passcode: 001671
Access to the "waiting-room" is provided starting from 20:45 hours C.E.S.T.
L'accesso alla "sala d'aspetto" è consentito a partire dalle ore 20,45.
Alan Murray-Rust was born in 1943 in Godalming, Surrey, U.K. He studied Architecture at Liverpool University, finally graduating in 1971, but then took up a career in public transport, first at Reading Transport, and later at Nottingham City Transport where he was involved mainly in service planning and related areas. He retired from NCT in 2008. His interest in urban transport photography as a hobby has taken him with his camera to a wide variety of countries – the only continents he has not visited are South America and Antarctica! Alan Murray-Rust è nato nel 1943 a Godalming, nella contea inglese del Surrey. Si è laureato in architettura all'Università di Liverpool nel 1971, ma poi ha intrapreso una carriera nel campo dei trasporti pubblici, prima all'azienda di Reading e poi alla NCT di Nottingham, dove si è occupato principalmente di pianificazione del servizio e di argomenti affini. E' andato in pensione nel 2008. Il suo interesse per la fotografia del trasporto urbano come hobby lo ha portato con la sua macchina fotografica in moltissimi paesi – i soli continenti che non ha visitato sono il Sud America e l'Antartide!